AFS cuts ribbon to open CastExpo
ATLANTA – With a set of oversized scissors, current AFS president Jean Bye cut the ribbon early Saturday morning to officially open CastExpo. And while he clearly had fun as the emcee of the event, incoming AFS president Peter Reich relished seeing everybody in attendance.
"Oh man, can you tell how fun it is? It's just fun to be able to see the people show up," Reich said. "We can send emails and texts and we can have your person call our person and then we can read in the magazine and we can call each other and check out each other… no, the big thing is you show up."
The ribbon-cutting ceremony was the official opening of the show, which is welcoming attendees from 32 nations. This year's event, held at the Georgia World Congress Center, features over 400 exhibitors, cutting-edge technology and informative sessions while bringing together all parts of the metalcasting supply chain.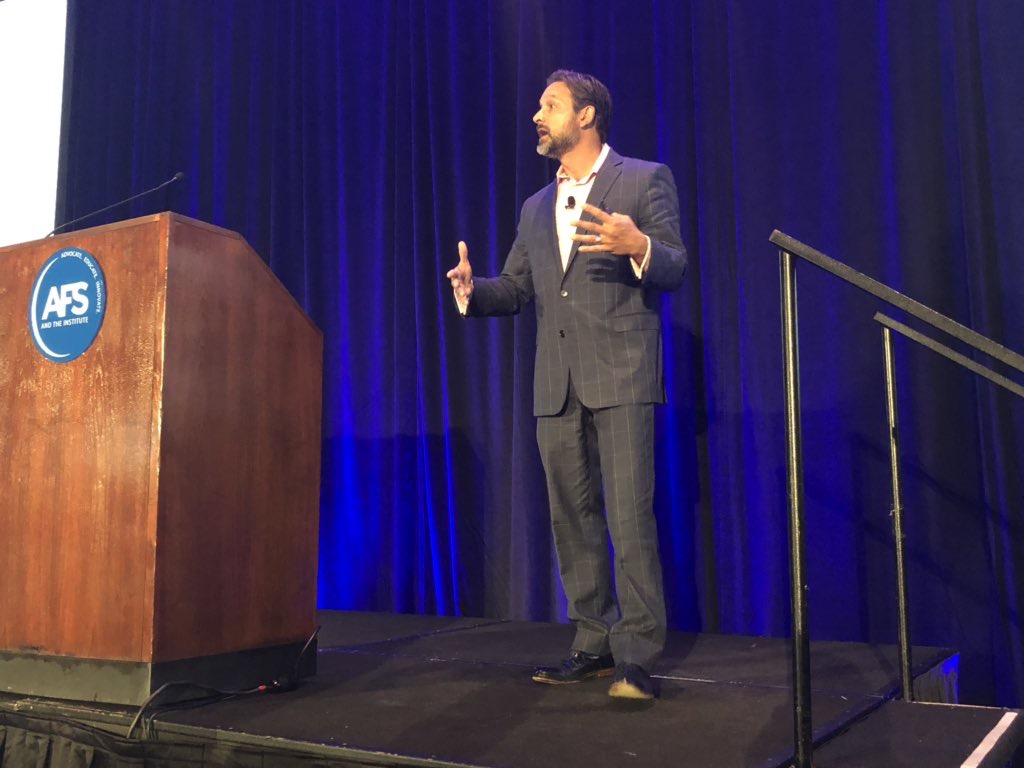 "Imagine being a foundry, and we have 430 vendors here, and you asked them to come to your foundry, you'd be busy for a year," Reich said during his speech. "You get to do this in a day, or two. It's just an amazing event."
Along with Reich and Bye, other participants in the event included AFS CEO Doug Kurkul, past president Patricio Gil, and AFS board members Mike Lenahan, and Jim Frost.
The keynote
Founder of the Outthinker Roundtables, Kaihan Krippendorff delivered the keynote address, "Outthink the Competition." During his presentation, Krippendorff spoke about thriving in today's era of fast-paced technological change.
"I want (the audience) to get that when you're in an industry that's been around for a long time, it creates great opportunities to think differently and open up possibilities," Krippendorff said.
How can audience members do that when they return to their offices? During his presentation, Krippendorff went over five questions and focused on some of them during an interview with Modern Casting: what's the future, and what can we do now to prepare for the future? And what is uncoordinated that you can coordinate?
"I think if you get your team together, spend seven minutes on each of those questions, let them generate lots of ideas, you'll be on the path to something really exciting," he said.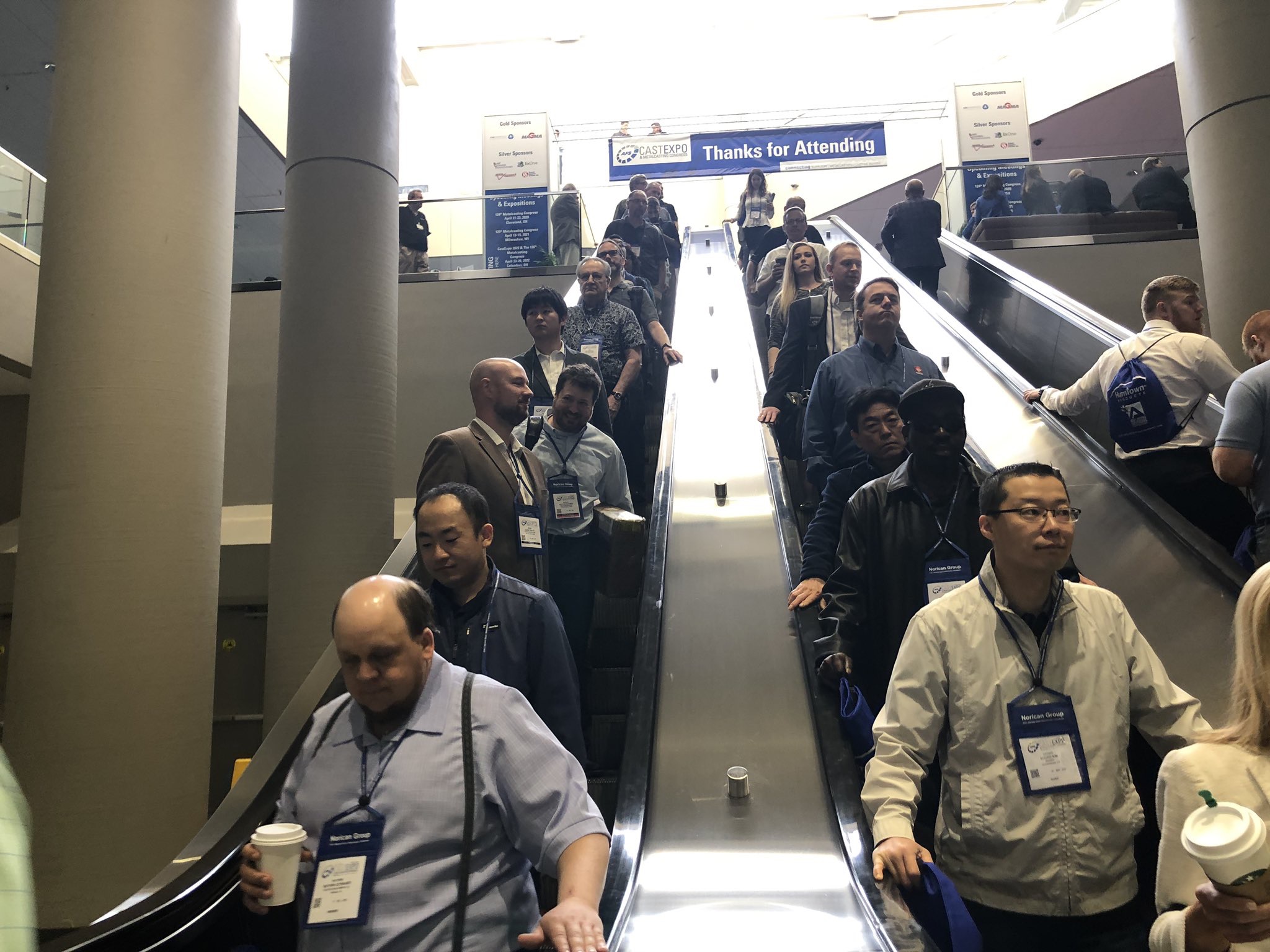 Coming Sunday
Day 2 of CastExpo is Sunday, and there are more major events in store.
At 9 a.m., at its booth, Air Products (Allentown, Pennsylvania) will be presenting a check to the AFS Institute. In January, it was announced Air Products would donate $100 for every visitor to its booth, up to $15,000.
Then at 10:30 a.m., Dr. Doru Stefanescu will deliver the Hoyt Memorial Lecture, "The Meritocratic Ascendance of Cast Iron from Magic to Virtual Cast Iron."
At 6 p.m., the Annual Banquet will be held. The 2019 Thomas W. Pangborn Gold Medal, the highest honor awarded by AFS, will go to Von L. Richards. A professor emeritus of materials science at Missouri University of Science and Technology (Rolla, Missouri), Richards will receive the medal for his outstanding contributions in education, sharing knowledge broadly within the industry, and attracting new people to metalcasting.