AFS, FEF Team Up on PBS Video Highlighting Modern Metalcasting
Television viewers nationwide will soon get a glimpse of the exciting world of metalcasting thanks to a fast-paced video from the American Foundry Society and the Foundry Educational Foundation (FEF).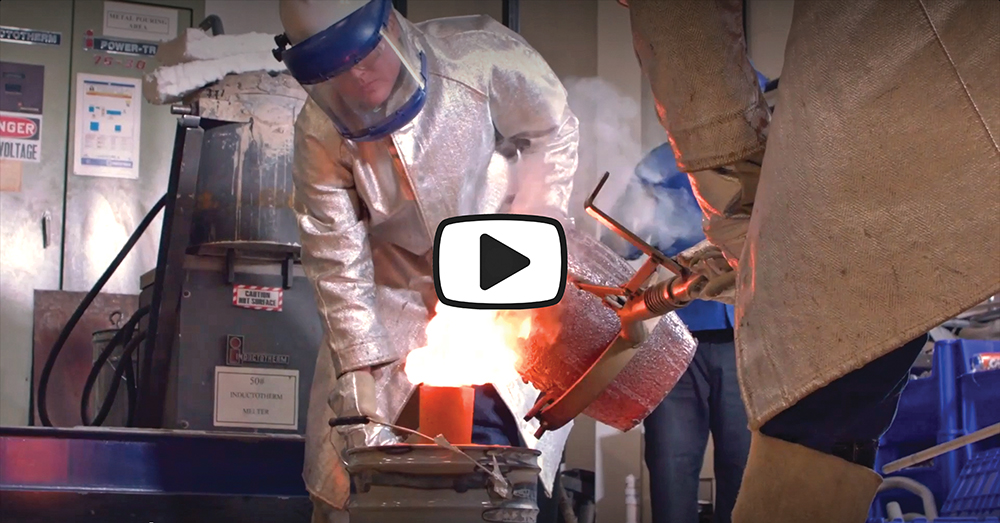 "Spotlight on the Modern Metalcasting Industry" is a five-minute educational video that will be seen by 3-4 million viewers through more than 300 airings on local PBS affiliates throughout the U.S. during the first 90 days alone. The video provides an illuminating overview of the metalcasting process, underscores the importance of castings in daily life, emphasizes the contributions of North American castings to the global supply chain, and highlights rewarding careers within the foundry sector. 
The video was produced by AFS and FEF in partnership with Trivue Entertainment, a leading media production company specializing in educational programming.  
"Modern metalcasting is a $48 billion industry, producing highly engineered castings that are essential to our modern way of life," said AFS CEO Doug Kurkul. "Our supply-chain security and national security both depend on a strong domestic metalcasting industry, which provides superb career opportunities. All of these messages are emphasized in the new video. We are grateful to FEF for partnering with us on this significant project." 
In addition to the airings on PBS, the video will be made available as follows:
Online, including YouTube, LinkedIn, and Facebook for general viewership.
To all 39 AFS regional chapters, 45 student chapters, and FEF-affiliated schools.
To metalcasters and suppliers, for use in Manufacturing Day programming or career day programming.
In the AFS Institute's "Introduction to Metalcasting" course.
And to other industry friends and allies.
To watch the video, visit www.afsinc.org/about-metalcasting.