‹ Back to Columns
Students Inspired to Cast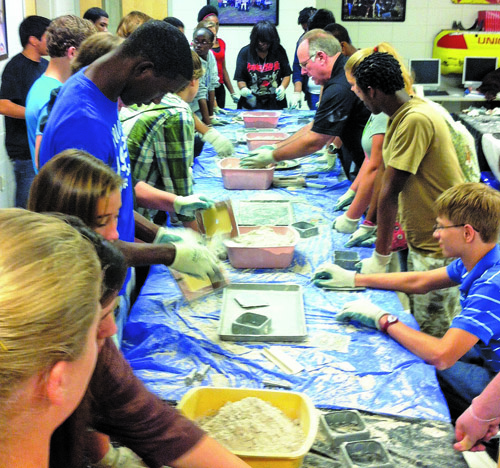 An industry like metalcasting is constantly conscious of its reputation. So, it's nice to see when an event comes around involving metalcasting, the younger generation of metalcasters and even a local AFS Chapter. It's just icing on the cake when the same event draws attention from national, large-scale news outlets.

Recently, Calera High School Engineering Academy pre-engineering teacher Brian Copes was chosen by PEOPLE Magazine as one of five teachers of the year, for the spark he's ignited among his students. In the classroom, Copes inspires his students to create. Under his direction, they created prosthetic legs from used car parts and even traveled to Honduras to fit amputees with the legs. Another trip is in the works for this summer. Check out PEOPLE Magazine's article and video on Brian Copes! (begins at 3:24).

The AFS Birmingham Chapter also recently donated a metalcasting kit (Foundry-in-a-Box) to Calera High School. These students are no strangers to the manufacturing world and have already designed and produced their own metal castings. Their Foundry-in-a-Box will further ignite the spark these students have to pursue a career within the industry. You may even find yourself face-to-face with one of them, down the road, as you look to purchase a casting from them.

A big pat on the back to Brian Copes and the AFS Birmingham Chapter for rising above and helping to inspire and mold the future generation of metalcasters.