‹ Back to Columns
What's New at the American Foundry Society
 We trust you will enjoy this issue of Casting Source. One of the articles of interest is on the role of additive manufacturing in the metalcasting industry. We are pleased to announce that one of the nation's top authorities on this topic, Travis Frush, has just joined the AFS staff as Technical Director. Travis now serves as the liaison to four AFS divisions—Additive Manufacturing, Melting Methods, Molding Methods and Cast Iron. He is also involved in coordinating some of our AFS research efforts that foster innovation in the metalcasting industry.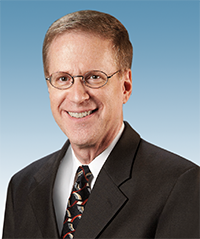 Another article in this new edition of Casting Source features the nation's largest shipbuilder, AFS Corporate Member Huntington-Ingalls/Newport News. AFS is involved in national defense on several levels. We are coordinating several research projects for the Defense Logistics Agency through the American Metalcasting Consortium. Additionally, AFS Vice President for Metalcasting Technical Services Brian Began is involved in a number of activities to support the Defense Department as it strives to optimize its casting-acquisition programs.
Still another AFS initiative of great interest to many parts buyers, specifiers, and designers is the Buyer-Designer Track at Metalcasting Congress 2023, in Cleveland, April 25-27. Expert speakers include casting design expert Jiten Shah (PDA), Tom Kayser, Osco Industries, Mark White, Impro Industries, and Nick Kern and Tim Hill, Waupaca Foundry. We believe you will also find tremendous value in the foundry exhibits (bring your questions and blueprints), a presentation on "Innovate or Die" from Chip Keough (LightSpeed Concepts), and other programs. Registration is now open at afsinc.org.
What else is new at AFS? All 10 of the technical divisions are active in knowledge sharing and research planning. The Cast Iron Division is presenting the Cast Iron Production Conference, February 27-28 in Charlotte. The Government Affairs Fly-In will be June 20-21 in the nation's capital. The Talent Development Division is hosting the Management Training & Development Summit on July 12-14. The Environment, Health and Safety Division is presenting an Introduction to Foundry Environmental Compliance workshop on March 20-21 and the Advance Air Seminar on May 9-10. 
We look forward to seeing you in the coming months! CS